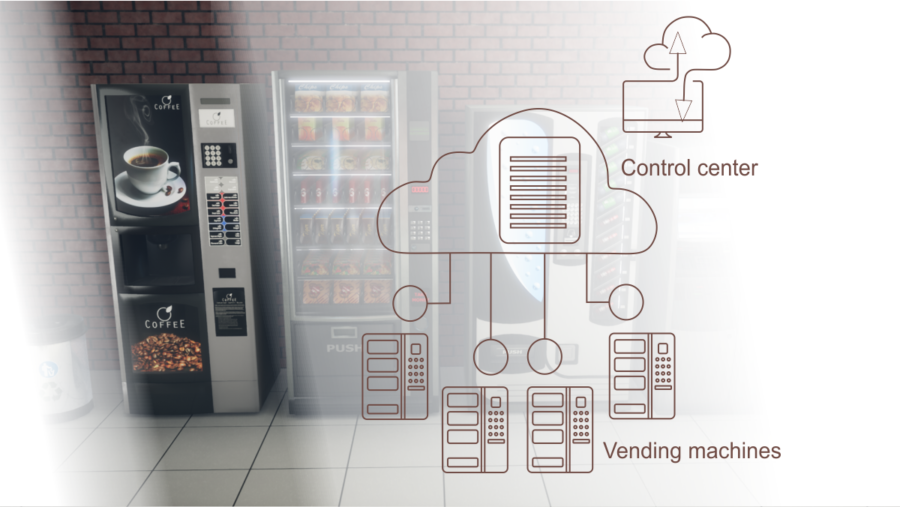 It is possible to monitor the amount of:
Water;

Milk;

Coffee;

Plastic cups.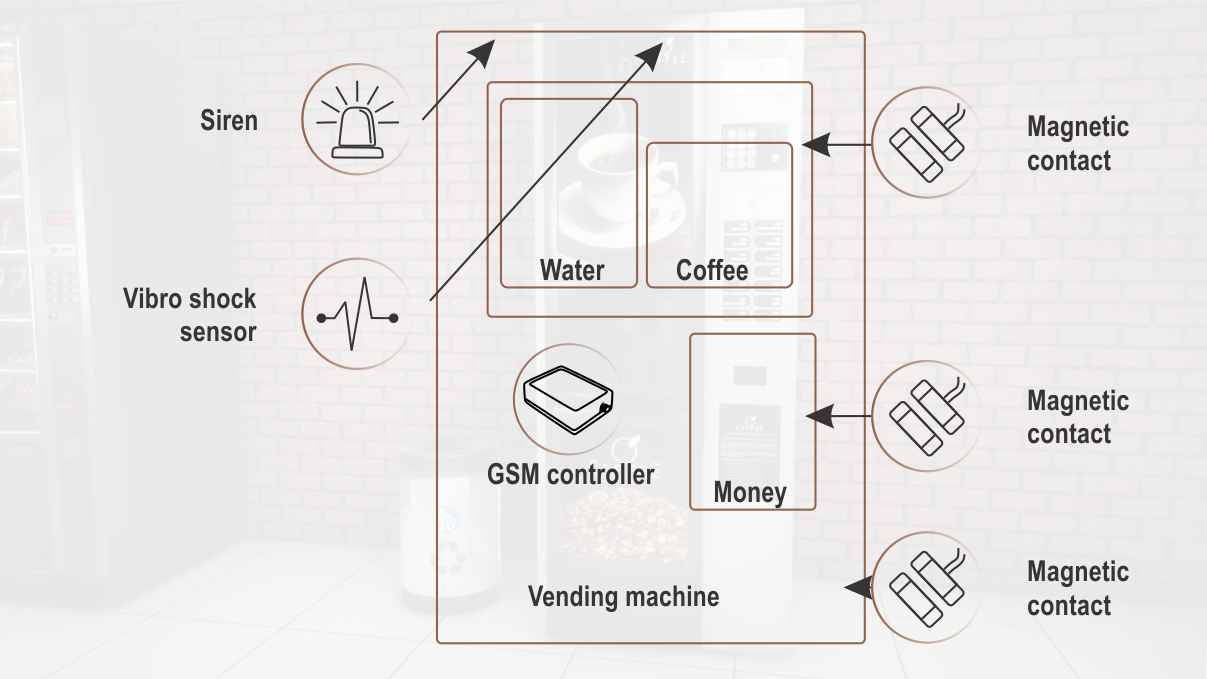 The main GSM controller is placed in every vending machine with:
3 magnetic sensors on each opening latch;
Vibro shock sensor for movement detection;
Internal siren;
Back up battery.
This ensures the monitoring center is notified about any tamper or break-in to the vending machine.
This saves service hours and fuel, because technicians service the machines only when the ingredient tanks are almost empty.
Notifications and alarms from the system are sent to the central monitoring station and to the mobile, web app.